Venue:
St Saviours Hall, Lambhay Hill, Barbican, Plymouth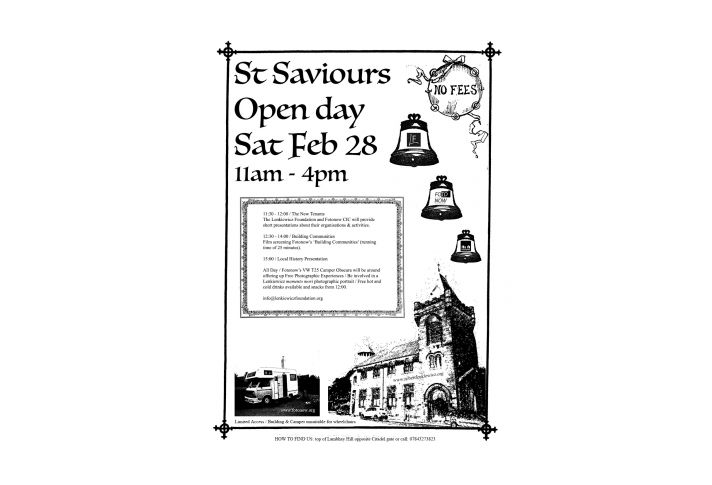 11:30 - 12:00 / The New Tenants
The Lenkiewicz Foundation and Fotonow CIC will provide
short presentations about their organisations & activities.
12:30 - 14:00 / Building Communities
Film screening Fotonow's 'Building Communities' (running
time of 25 minutes).
15:00 / Local History Presentation
All Day / Fotonow's VW T25 Camper Obscura will be around
offering up Free Photographic Experiences / Be involved in a
Lenkiewicz memento mori photographic portrait / Free hot and
cold drinks available and snacks from 12:00.
Location: Top of Lambhay Hill on The Barbican, opposite the east gate of The Citadel. Ample parking on the hill.