Venue:
Werkschau/Halle 12, Spinnerei, Leipzig, Germany
Presenter:
Louise Courtnell, painter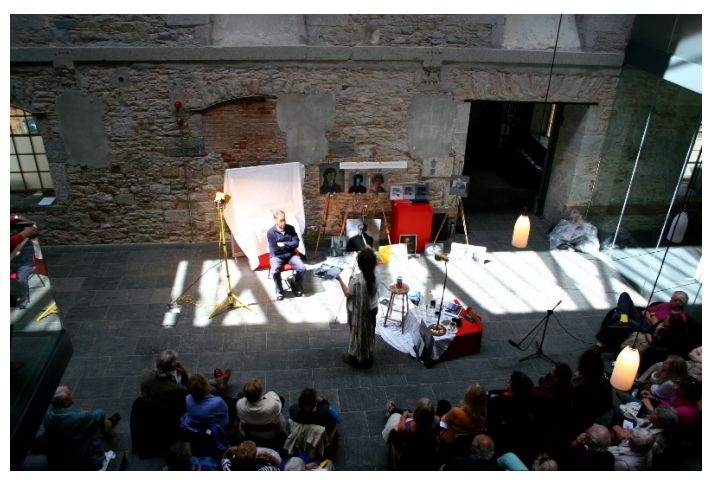 On Sat 13 July 2pm - British painter and former student of Lenkiewicz, Louise Courtnell will be demonstrating Lenkiewicz's renowned technique for teaching aspiring artists the essential methods of figurative painting, which he called "the tone of the tone, the shape of the shape, the colour of the colour". The event will take place in the Werkschau Halle 12.
The demonstration will be similar to the tonal study session at the Royal William Yard in 2012. You can see a video of the RWY event here: watch video.