Presenter:
Louise Courtnell, painter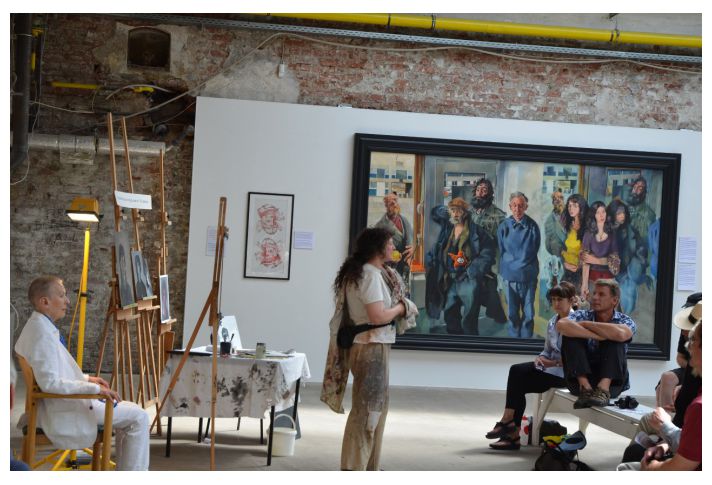 Louise Courtnell's demonstration on tonal painting technique (13 July 2013) at The Spinnerei was well-attended on the day that more than 300 visitors came to Halle 12. Painters Diane Nevitt and Rayk Goetze were front and centre for the event as Louise created a portrait of volunteer sitter Heide Bernhöft-Hansche (see Photo).
We have a large album of exhibition photos in the relevant section on this site or on our Facebook page.