Date and time:
14 September – 13 October 2013
Venue:
THE WERKSCHAU, Halle 15 at Auf AEG, Nuremberg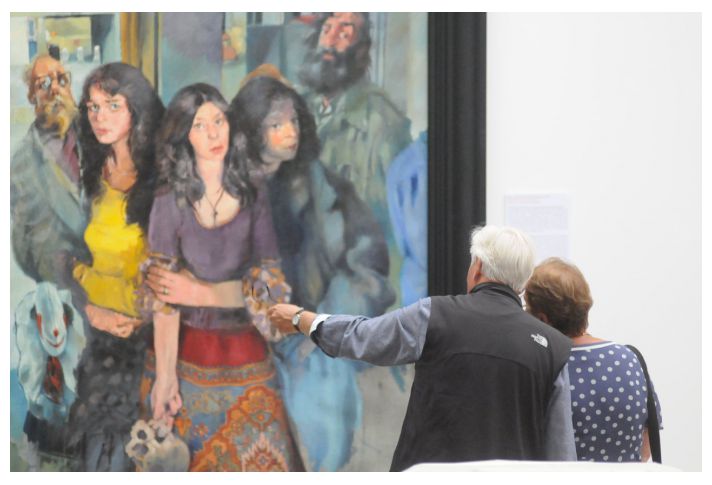 Due to its overwhelming success, Human, All Too Human – the exhibition of paintings by British artist Robert Lenkiewicz is extending its exhibition programme. The show, which closed at The Spinnerei in Leipzig on 21 July, will transport all 100+ works to Nuremberg for an exhibition at Auf AEG opening 14th September and running for 1 month. The show begins at 1pm local time with an introduction by the mayor of Nuremberg, Dr. Ulrich Maly.
The Lenkiewicz exhibition will contribute to an exciting programme of events running on the site, a huge development of 168,000sqm. 90 artists working there will stage a group exhibition and open their studios to the public. A highly anticipated exhibition of works from The Artist Pension Trust (APT) collection and the opening of The Gallery of The Academy of Fine Arts Nuremberg will guarantee regional and national attention. The Open to AEG weekend, an annual event, is expected to attract around 20,000 people in 3 days.
The decision to tour the show to Nuremberg came after an encouraging response to the exhibition from the public and media alike. Editorial in regional and national newspapers have responded positively to the work. Television coverage from DW and MDR had a significant effect on visitor numbers and critical attention. TLF spokesperson Anna Navas explains, 'We've generated a good momentum here and are excited to build upon this in Nuremberg. We hope the new audience will find as much interest in the work as our wonderful Leipzig audience'.
The new space in Nuremberg promises a very different aesthetic to the Leipzig show – modern industrial rather than the 19th Century build of the Leipzig space.
Opening hours: Monday-Friday 14.00 - 19.00hr; Weekends 11.00 - 19.00hr