Date and time:
Thursday, 31 October 2013. 12.30pm
Venue:
Plymouth College of Art, Drake Circus, Plymouth
Presenter:
Professor Adrian Thatcher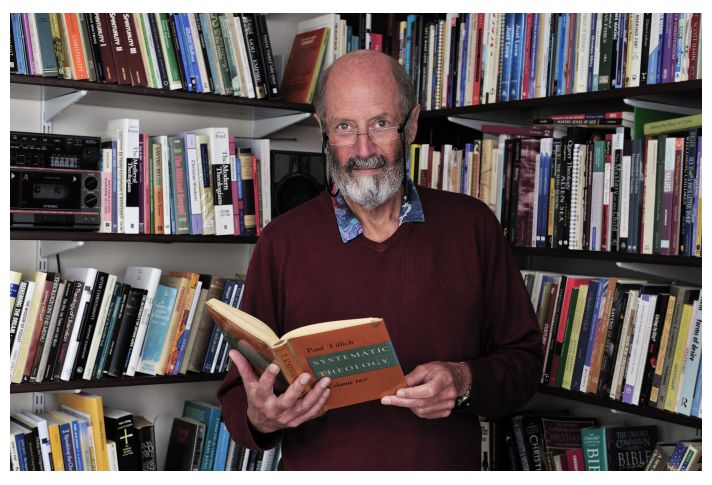 The Lenkiewicz Foundation, Plymouth College of Art and Fotonow are pleased to announce a partnership, which will revisit Lenkiewicz' seventeenth Project – Observations on Local Education (1988) – 25 years after it closed to the public at the painter's Barbican studio. Professor Adrian Thatcher (above), one of the major contributors to Project 17, discussed the Project's legacy at Plymouth College of Art on Thursday 31st October. A transcript of his talk is available here.
Project 17 was Lenkiewicz' most ambitious "sociological enquiry by visual means", with 150 works shown first at Chilford Hall, Cambridge in 1987 and then at the artist's Barbican studio in 1988. Over 240 academic professionals, education administrators, headmasters, teachers, parents, and pupils contributed their own notes to the Project, all of which will be published on the Foundation's website on 31 October.
The Foundation will be inviting the contributors to revisit their original statements and to reflect upon their experience of sitting for the painter. In collaboration with community photography group Fotonow, TLF is hoping to supplement the unique archive created by Lenkiewicz with new photographs, audio recordings and opinions. Over the next year, further collaborations with Fotonow and Plymouth College of Art will aim to discover how Lenkiewicz' original question – "What is education?" – is answered by the same individuals and communities 25 years on.
Further events will be announced on this webpage and TLF's Facebook page from 31 October. A summary of the proposed activities is avalable as a PDF Education25 – Guide.
Photo caption: Prof Adrian Thatcher, 2013 (Photo: Matt Pontin)