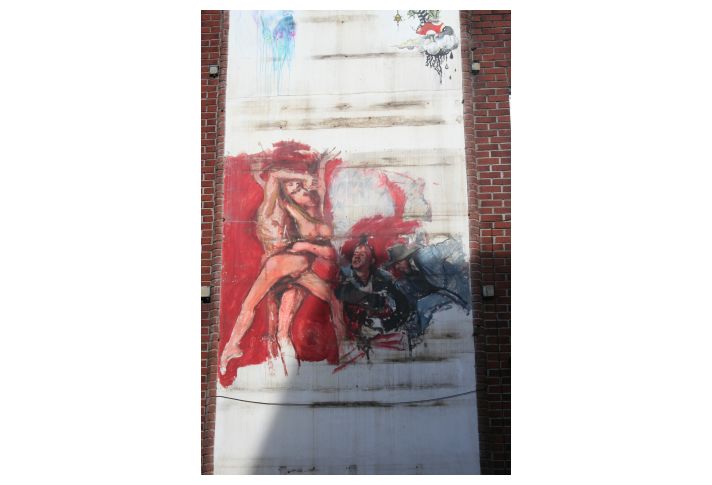 The recently removed Last Judgement mural has revealed an earlier work on the House That Jack Built in Southside Street. The building's owners, John and Adele Nash, approached Lenkiewicz in the spring of 1983 and asked him to create a mural for the building. With the Sexual Behaviour Project nearing completion and early ideas for paintings on 'English Education' on his mind, the first statement hints at the artist's current preoccupations.
By November, Lenkiewicz had commissioned a number of panels totalling 240 sq ft, on which he could work in his studio. His diaries record a period of intensive research into the themes of Dante's Inferno and the Last Judgement. The figures on the left of the earlier mural derive from a series of sketches and papier-mâché forms which the artist was exploring. The finished mural on panels was unveiled in October 1985. (At the top of the wall you can see illustrations not by Lenkiewicz's hand, added in 2014).
http://www.plymouthherald.co.uk/Hidden-Lenkiewicz-mural-uncovered-Plymou...