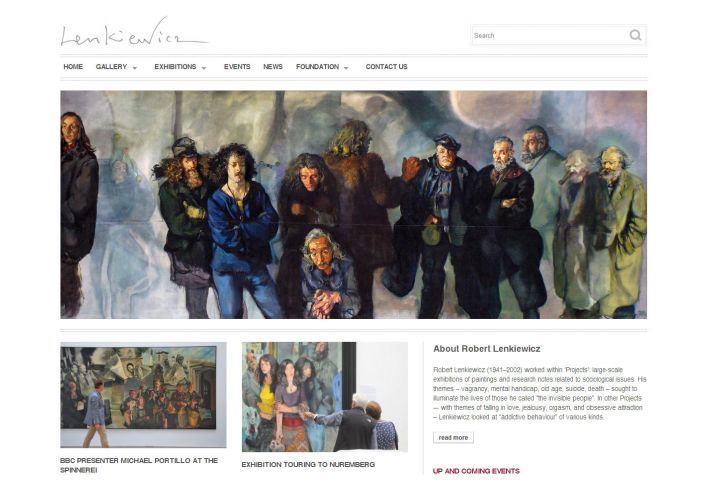 Welcome to the new-look official Robert Lenkiewicz website! We hope you'll enjoy the new content and functionality of this site.
The website will be in development till the end of June, so we'll be making improvements to usability and navigation over the next week or so. Content will be added on a regular basis - in particular, the previously unseen Project notebook material - so please bookmark us and keep checking back.
If you find any part of the site that just doesn't function as you'd expect then please send us a message containing the URL, the model of the device you were using, your browser (e.g. Firefox, IE, Safari, Chrome) and a brief description of the fault. Your feedback will help us improve the site for everyone.
If you'd like to be notified about any major changes to the site content, such as video streams or the forthcoming catalogue raisonné, then just subscribe to our e-mail list.