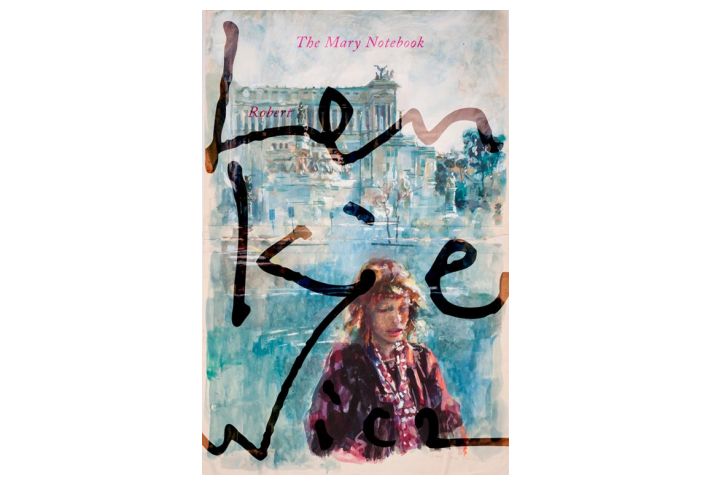 The Friday Project and The Lenkiewicz Foundation have teamed up to create an interactive digital edition of one of artist Robert Lenkiewicz's most personal and controversial 'Projects'.
The iBook is now available on the iTunes store at a special introductory price of £4.99. In November an eBook edition will appear for Kindles and other tablets.
The Mary Notebook is an intense and erotically-charged collection of sketches, paintings and writing by Lenkiewicz from the period of his life when he was courting the woman who was to become his third wife. It has previously only been published as an expensive facsimile book limited to 350 copies over fifteen years ago.
Scott Pack, publisher at Friday Project, says: 'This really is a unique work and something which should be widely available to art enthusiasts and Lenkiewicz fans so I am thrilled to be working on an affordable digital version which can travel the world far more easily than the original.'
Francis Mallett, chairman of The Lenkiewicz Foundation, says: 'The Foundation is delighted to be working with The Friday Project to take the work of this unique artist to a wider international audience. I am sure this will build upon the extraordinary success of the first international exhibition of Lenkiewicz's work in Germany last year.'
The Mary Notebook is the first of a planned ongoing collaboration between the HarperCollins imprint and The Lenkiewicz Foundation. It includes every page of the original handwritten notes with the ability to zoom in on the drawings and paintings. It also features transcribed text for the first time, improving readability. Extracts from Lenkiewicz's diaries provide startling new insights into the depth of his 'obsessional behaviour' towards Mary and a new essay surveys the easel paintings and other Project material.
It will be followed by a digital version of The Painter with Women, in November 2014. This biographical study of the artist as he returned to the relationship theme a decade later is the only publication to date that draws from all his private diaries.
Media Enquiries
For any further information please contact LightBrigade PR:
Sabah Khan
sabahkhan@lightbrigade.co.uk
0207 148 0678