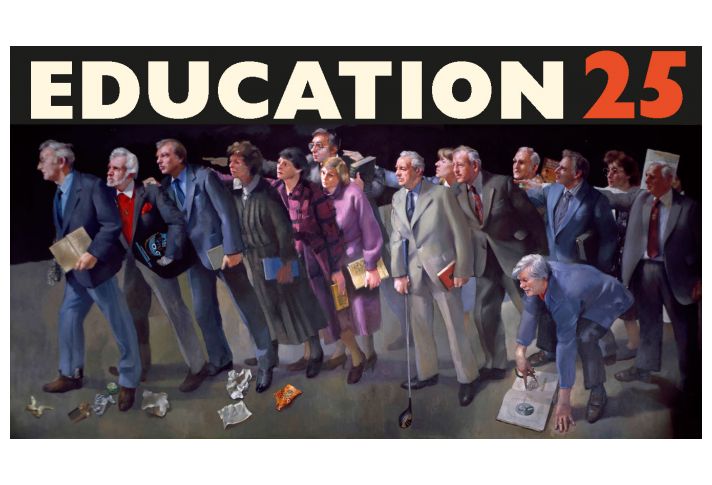 Picture: Governors of Southway School (The Blind Leading the Blind), 1987. Oil on canvas, 213 x 610 cm.
A series of events and activities running through 2013-14 marking the anniversary of Lenkiewicz' most ambitious "sociological enquiry by visual means" — Project 17: Observations on Local Education (1988).
Click on the Events menu to launch EDUCATION25, our gallery of all the paintings in the Project together with PDFs of the statements Lenkiewicz asked sitters to write. We also have a dedicated Facebook page for you to follow developments and contributions to the theme.