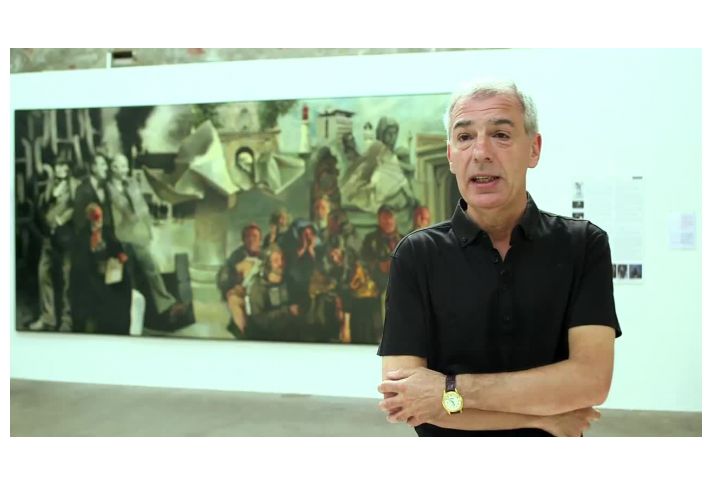 Click here to view the YouTube video.
Curator Francis Mallett gives an introduction to the exhibition 'Human, All Too Human' at the Werkschau gallery in the Spinnerei cultural complex in Leipzig, Germany. Until 21 July - The first international exhibition of the painter's work. Open Tuesday to Saturday: 11 – 6 pm; Sunday: 11 – 4 pm. Admission is free.
This landmark show is the largest exhibition of the artist's work to date, recognizing a number of cultural and biographical connections between Lenkiewicz and Leipzig. His Polish-born Jewish father was a horse trader in Saxony before escaping just prior to World War II. According to family tradition Lenkiewicz's great grandfather was court painter to King Ludwig II of Bavaria. His great grandfather's portrait hung in the Jewish hotel in London run by his parents where Lenkiewicz grew up. Encouraged by his mother, Lenkiewicz became fascinated by the great figures of nineteenth century German culture, in particular, the work of philosopher Friedrich Nietzsche, whose phrase 'Menschliches, Allzumenschliches' (Human, All Too Human) lends its title to this exhibition.
Film by Jeremy Elman.